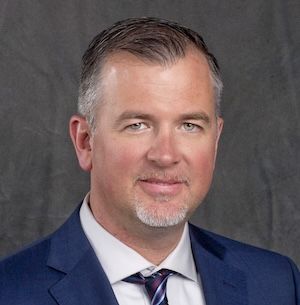 Introducing Paul Carriere, a seasoned Certified Financial Planner (CFP®) with over nine years of experience in the realm of financial planning. Paul's journey has been fueled by a deep-seated passion for helping self-employed and mid-career professionals manifest their ideal lives by unraveling the intricacies of financial planning.
Paul's entrance into the world of financial planning was sparked by a profound desire to simplify the financial landscape for his clients. With a keen focus on the self-employed, Paul adeptly navigates the complexities they encounter, providing tailored insights and strategies to help them realize their ambitions.
Over the years, Paul has honed his expertise across various financial disciplines, specializing in crafting comprehensive retirement plans, skillfully managing investments, optimizing tax strategies, designing education funding approaches, and addressing crucial elements of estate planning. His dedication is especially evident in his commitment to serving freelancers, independent contractors, and small business owners, acknowledging the distinct financial challenges they face.
Guided by a philosophy of balance, Paul's approach harmonizes present enjoyment with future security. He believes that genuine financial success encompasses more than mere numbers – it encapsulates the dreams and experiences that those numbers can facilitate.
In 2021, Paul founded Carriere Financial Planning, a distinguished Registered Investment Advisory Firm devoted to delivering personalized, thoughtful financial guidance. As an advocate for professional excellence, he proudly maintains active membership in both the National Association of Personal Financial Advisors (NAPFA) and the XY Planning Network.
Beyond the realm of finance, Paul finds solace in his love for fishing, the exhilaration of snowboarding down pristine slopes, and the fulfillment of nurturing a garden. These pursuits underscore his belief in seizing life's moments while making prudent financial decisions.
Whether one is a freelancer striving for a secure future, a business owner in search of financial clarity, or an individual with aspirations of financial success, Paul Carriere stands ready to provide guidance. Together, he aims to transform dreams into tangible, achievable realities.